2016 News
2016.10.06
2016 News
瀏覽人數:2043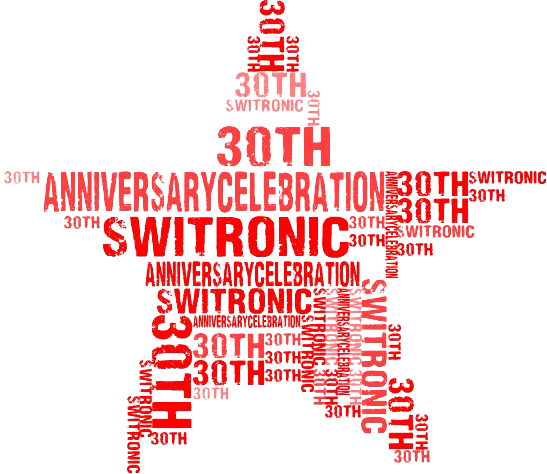 SWITRONIC 一綺電子於2016年邁進第30周年,很榮幸一路走來結交許多各領域客戶及商業夥伴,一綺電子在各方的支持及鼓勵下得以達成輝煌的里程碑!
30年來一綺電子秉持專業研發技術、堅持高端品質、配合客戶開發計畫、提供客戶最具競爭力之軟體服務及硬體服務,才得以榮獲品質優良之美名享譽國際!一綺電子在三十而立之年對自我的期許是延續優點並與新科技趨勢緊密聯繫投入更多新產品研發規劃,並且為世界帶來更多便利。
一綺電子於2016年10月6日至9日參加電子零件展並同時歡慶30周年,
感謝來自世界各地的好友與我們歡度如此重要且珍貴的歷史性一刻,30年來因為您一綺電子才得以茁壯及建立輝煌功勳,一綺電子邀請您與我們一起攜手未來共同創造更多佳績!
SWITRONIC is stepping into 30th anniversary in year 2016. This is our honor to meet numerous clients and business partners in different fields. SWITRONIC has achieved the brilliant milestone by your support and encouragement!
SWITRONIC has adhered to the professional innovation and technology, maintain the high end quality, supported the client's research and development program and provided the competitive advantage of soft / hard ware services to our clients for over 30 years. Therefore, we achieve the great reputation of excellent quality in the world. At 30th year, SWITRONIC established the stand and we will definitely continuous our strength and follow the new technology trends closely by innovating more outstanding switches products to contribute convenience to people in the world .
SWITRONIC celebrated the 30th anniversary event during the Taitronics electronics exhibition. We appreciate our best friends and partners who came from different countries to participate this important and cherish moment with us. Because of you, SWITRONIC could stand and develop such outstanding performance and achievement. We are pleased to invite you to build the future hand in hand for creating success with us !